Beginner's Guide
Page last edited 1,058 days 14 hours ago
From GraviTac
Quick battle
[
edit
]
Press "Quick battle" in the main menu. Configure the settings of the battle as desired: player and enemy sides (1, 2), combat missions for each side: attack, defense, recon, ambush (7, 8, 9), time of day (10), weather conditions (11), the area of battle (12). Press

.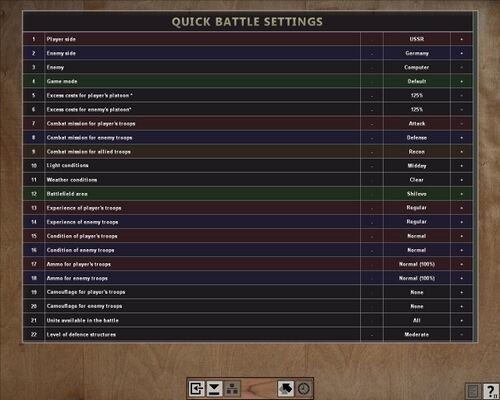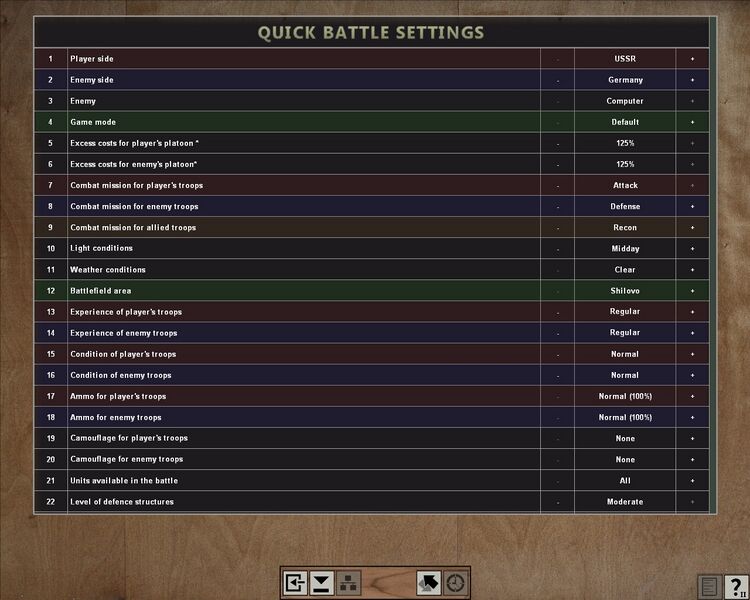 Choose the area of the ​​battle.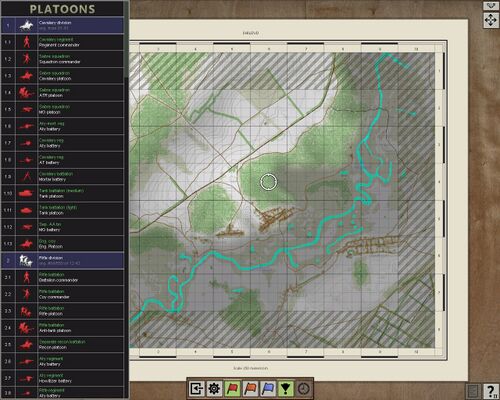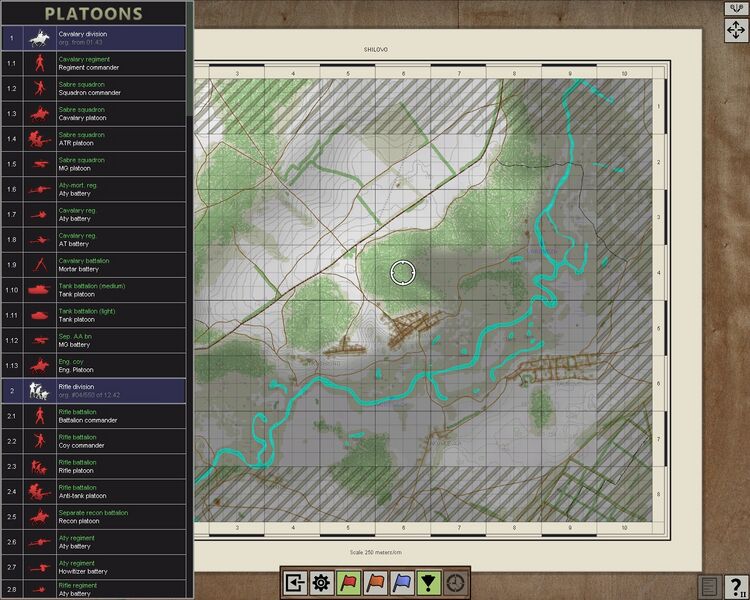 Place your units: select the desired platoon from the list on the left and click on one of the points in the green area.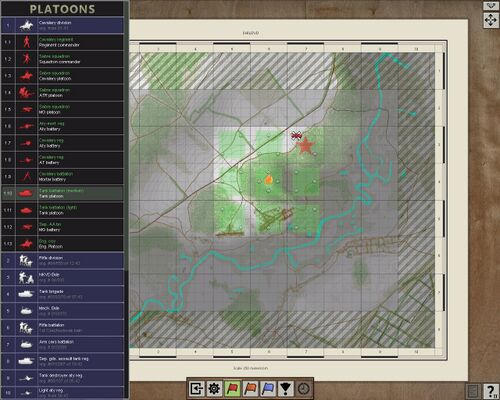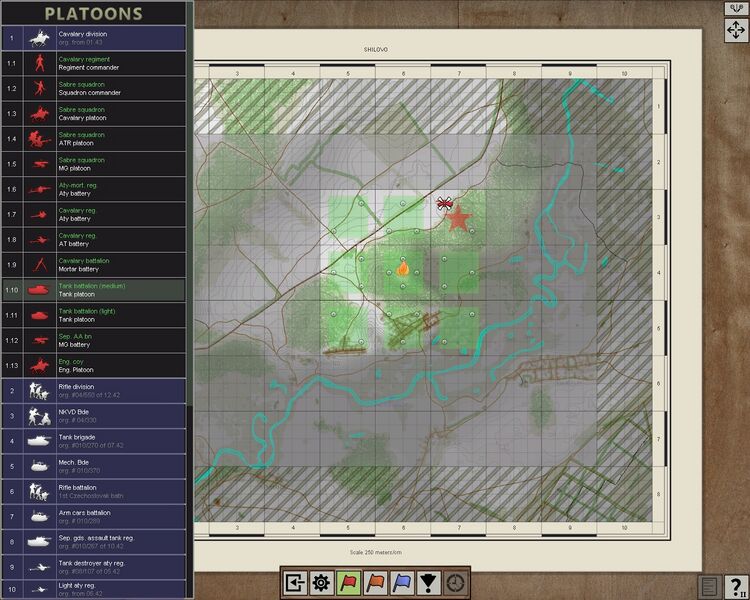 Place enemy forces in the same way by pressing

. Press

after that.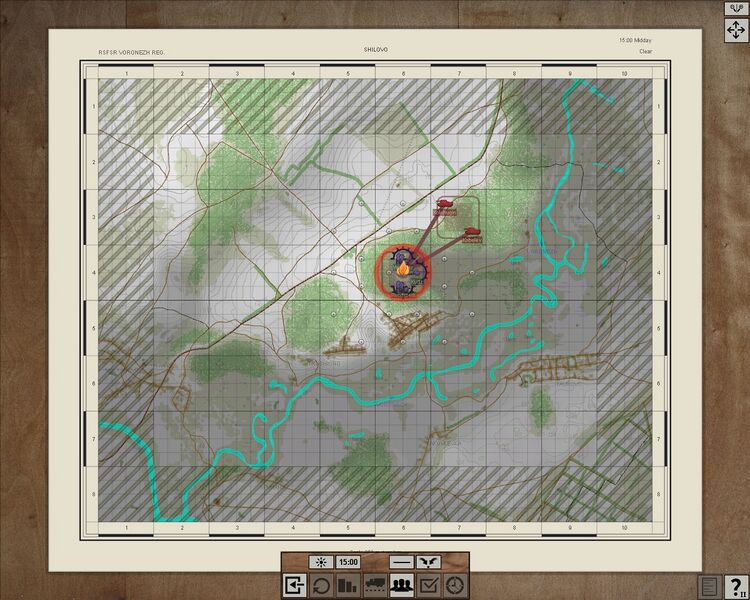 Click on the fire icon

to start the battle.
Deployment of forces
[
edit
]
There is a unit selection panel at the bottom, select the commander of the first platoon. The unit placement mode is enabled by default. Relocate the commander by right clicking on the target point.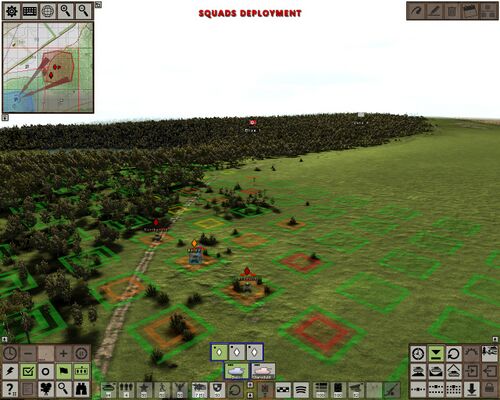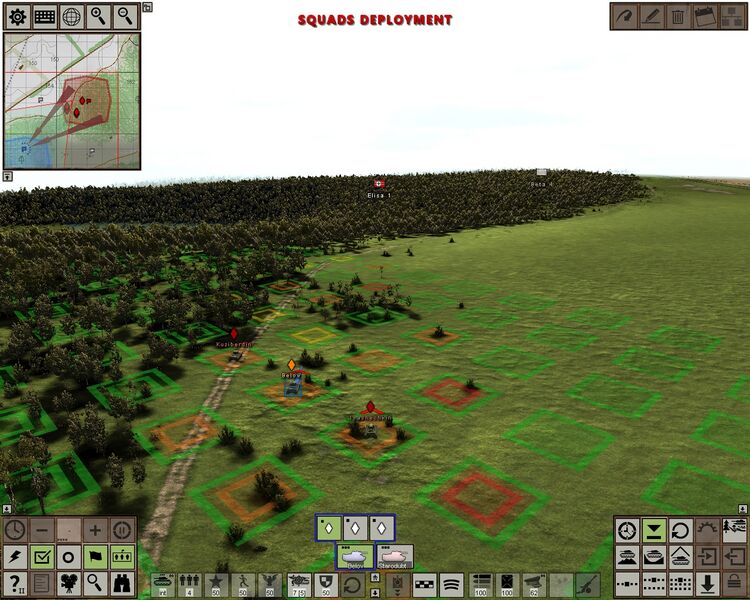 Place the platoon in a line by pressing

.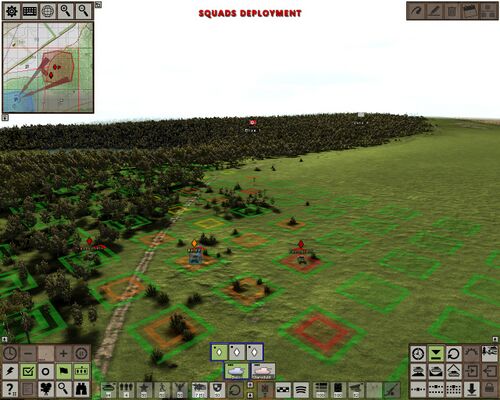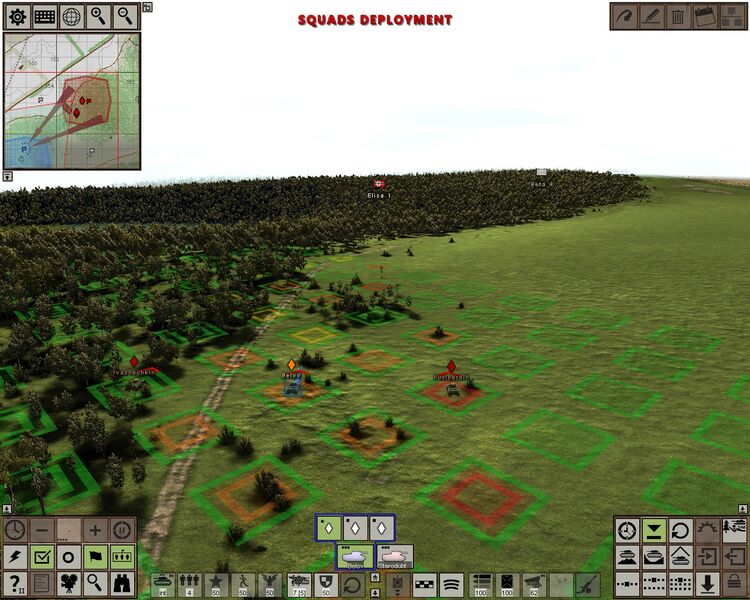 Repeat the procedure for the second platoon.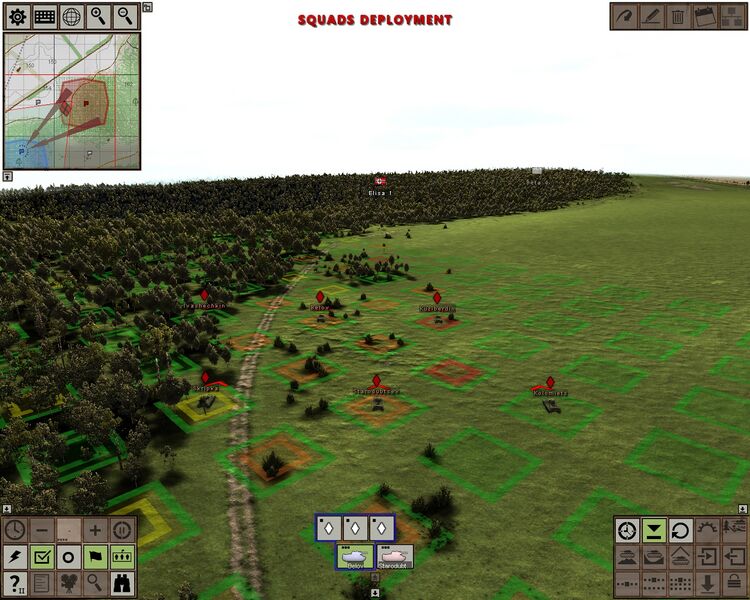 Switch to the unit rotation mode by pressing
. Box select all units and set the direction in which units will turn by right-clicking.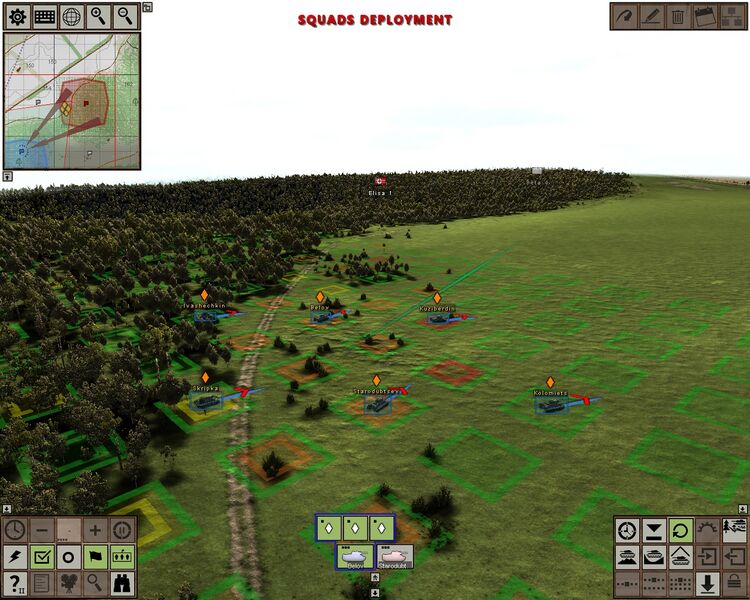 See also Deploying troops.
Press
to jump to the initial orders mode.
Initial orders
[
edit
]
Select an unit, right-click on the target point and select an order needed.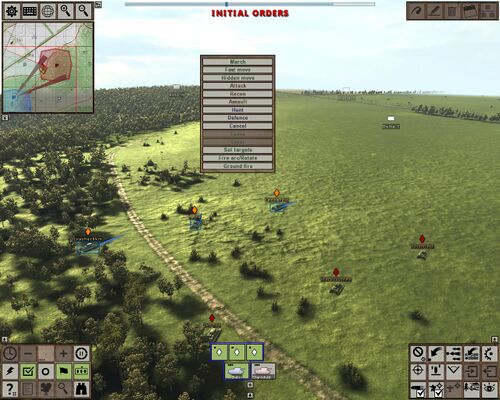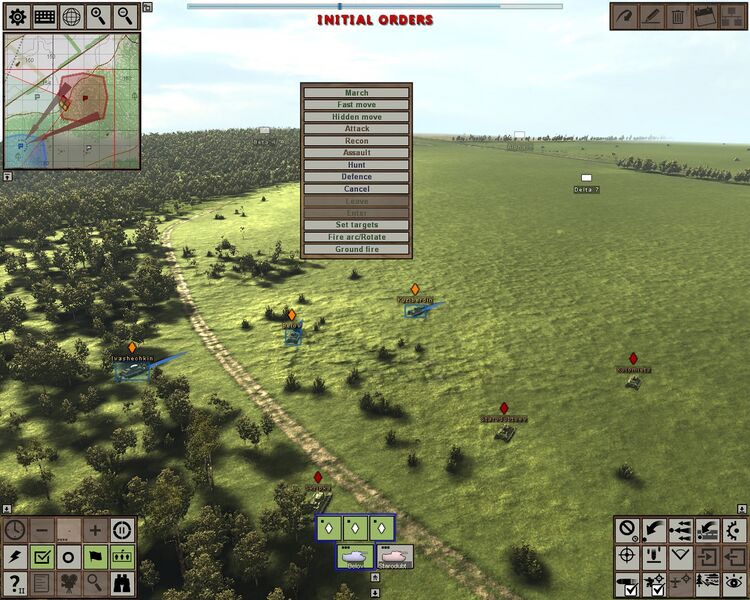 To stop the unit and cancel the order press

.
See also Orders system.
Press "Pause" button
to start the battle.
See also
[
edit
]
Community guides
[
edit
]
Community Q&A
[
edit
]
Community video tutorials
[
edit
]